What are Patriotic Bolivians doing today?  What prompted me to ask this question?  Well, I'll tell you.   August 17 is Flag Day in Bolivia (El Día de la Bandera).  Patriotic Bolivians are waving their banderas (flags) today.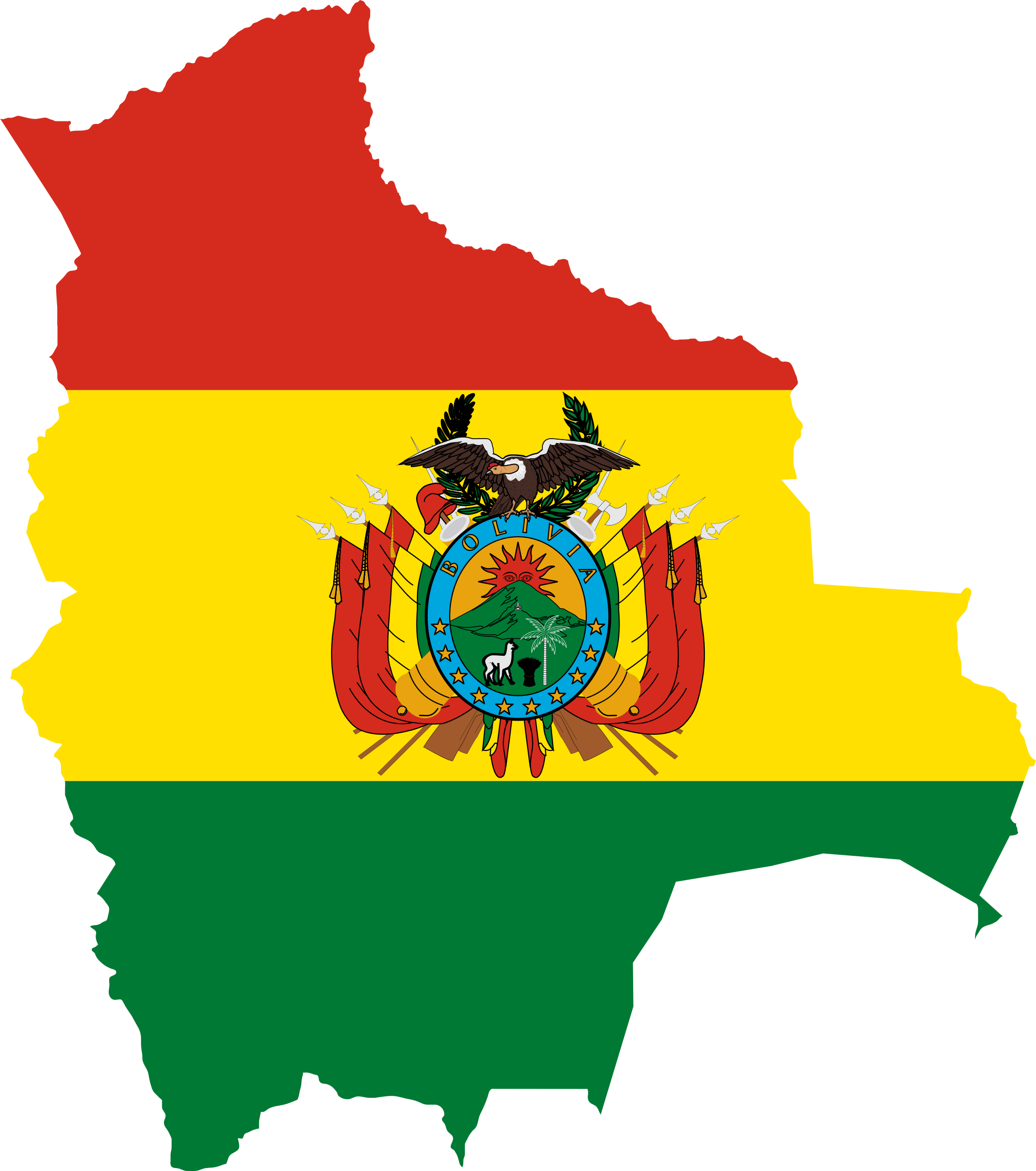 Bolivian Flag Day was initiated on August 17, 1825,  just 11 days after Bolivia declared independence from Spain.  Although this beautiful flag has always had the same 3 colors, it was modified a couple of times between 1825 and 1851, when the colors of red, yellow, and green were placed in descending order.
Rojo (red) represents the blood lost during the battles for independence.
Amarillo (yellow) represents Bolivia's rich mineral resources.
Verde (green) represents the lush vegetation of the land.
The 1851 and present version of the flag also reflect the colors of Bolivia's two national flowers, the kantuta and the patuju.
In 2009, President Evo Morales declared the Whipala to be the second national flag of Bolivia.  It is to be flown next to La Tricolor, the original Bolivian national flag.  The Whipala represents the people of the Andes, including the Quechua and the Aymara.  But controversy exists because many people do not identify with this particular flag.  In addition to the Andean culture, Bolivia encompasses 36 other native cultures; and it's population includes many people of North American, European, Asian, and African descent.  A large number of people refuse to fly the Whipala.  Bolivia has changed it's official name from the Republic of Bolivia to the Plurinational State of Bolivia in order to make all the peoples of the country feel equally represented.  But, many people feel that this flag imposes the Andean culture on them.
Since August 17 is a national holiday, I hope each and every person in Bolivia enjoys the day no matter which flag they are flying.  Happy Flag Day!  ¡Feliz día de la bandera!